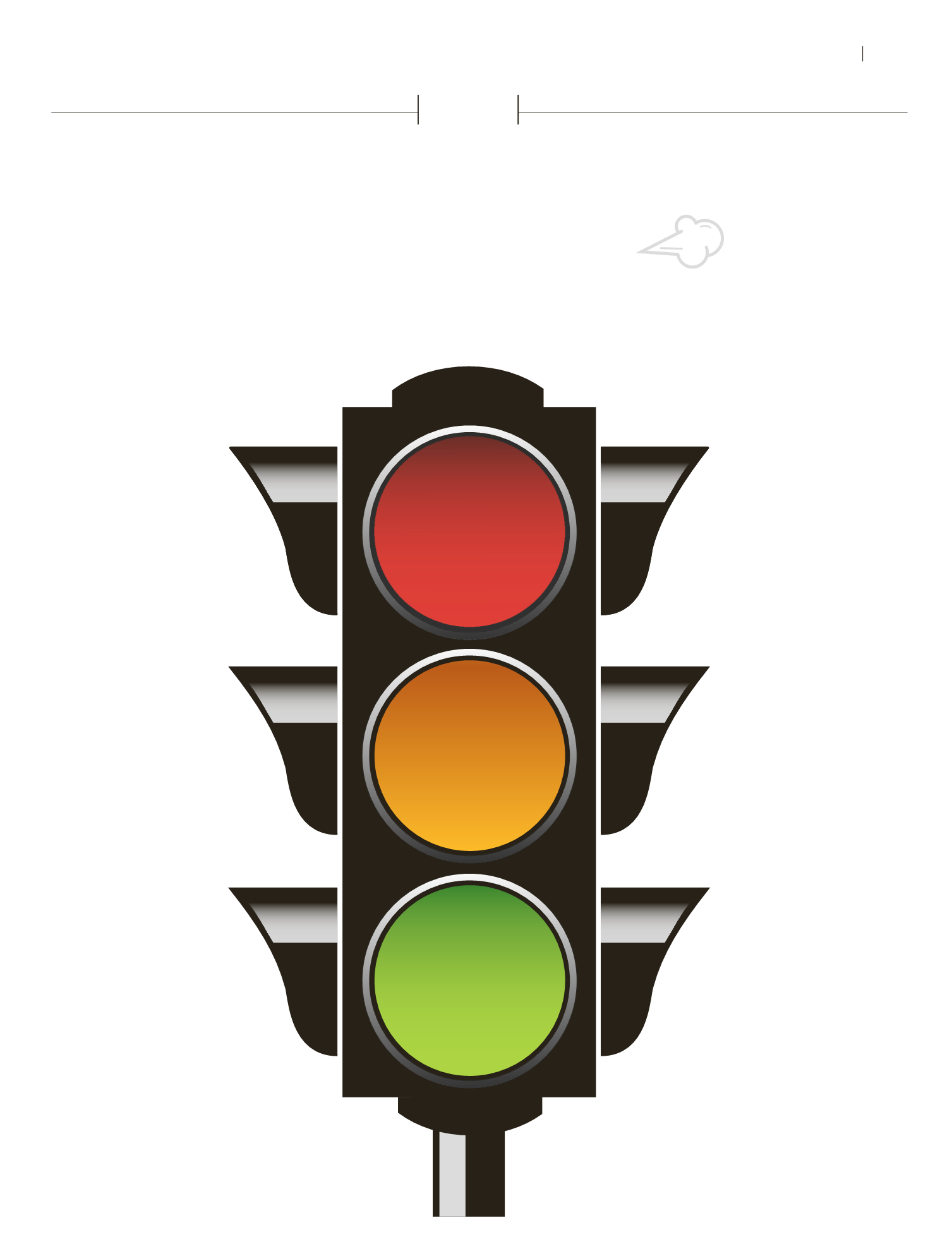 F e a t u r e
We offer a full range of mental health services. Read
about them at
www.shannonhealth.com
.
LEARN THE
ROAD RULES
FOR MANAGING ANGER
Anger.
It's just one letter short of danger. And that's a meaningful coincidence. When anger is driving
you, it can spell danger—for your health and your happiness. We all feel annoyed now and then. It's part
of being human. The trick isn't to stifle anger or let it explode, but to deal with it in healthy ways.
1
Put on the brakes.
When
you're angry, don't let the
first thing that comes to your
mind come out of your mouth. In-
stead, take some time to think about
what to say. Often, it helps to listen
carefully and see what's behind the
other person's feelings. If you must,
walk away from the situation until
your temper cools. Then come back
to the conversation later.
2
Try cruise control.
Before you
can talk it out, you may need
to calm yourself down. Con-
sider something soothing, such as:
Deep breathing.
Feel your stom-
ach slowly rise and fall.
A mental picture.
Imagine your-
self gently swinging in a hammock,
for example, or watching ocean
waves roll in.
A mantra.
Repeat a calming word
or phrase. It could be as simple as
"Relax" or "Keep your cool."
6
ways to
simmer
down
3
Take the clown car.
Humor
is a quick way to change your
frame of mind. Just steer
clear of sarcastic jokes pointed
at the other person. Instead, use
humor as a reminder not to take
yourself so seriously. Feeling miffed
your idea wasn't taken at work? Pic-
ture yourself striding the halls with
a crown and scepter. It might make
you laugh—and help put things in
perspective.
4
Check your mirrors.
Some-
times, we simply need a
reality check. Ask yourself
a few questions to help reframe
the problem:
● 
●
Is this really that important?
● 
●
Is there anything I can do about
it?
● 
●
Is it worth my time to act?
● 
●
Is my response appropriate to
the situation?
5
Change lanes.
Can you step
away from a setting that's
making you angry? That
might be as simple as asking a
neighbor to watch the kids while
you take a quick walk around the
block. Or if traffic makes your blood
boil, you might take the bus to work
instead of driving.
6
Get a tune-up.
Sometimes,
despite our best efforts, it's
hard to keep anger in check.
If that's a routine problem for you,
a mental health professional may
be able to help. You can learn what
triggers your outbursts—and work
on healthy strategies to cope.
Sources: American Psychological Association; National
Association of Social Workers
WHAT'S
YOUR SPEED?
When you lose your temper,
do you fly off the handle? Act out
physically? That's the kind of anger
you want to STOP. It puts you and others
at risk. It can cause problems at work or
in relationships. Plus, anger raises heart
rate and blood pressure. Unchecked,
that may increase your risk for
heart
disease,diabetes and depres-
sion over time.
DO
YOU FEEL A
SLOW BURN?
Maybe you don't lose your cool.
You just stew. That's got to be better,
right? A word of CAUTION: Turning your
anger inward can causemany of the same
health problems as lashing out. And it
won't do your relationships any favors
either. You're more likely to find
other ways of taking it out
on the ones you love.
DO
YOU DEAL
AND MOVE ON?
If you GO ahead and express your
feelings—calmlyandconstructively—
you're on the right track. This doesn't
mean you're pushy—you're just finding a
way to meet your needs without hurting
others. And remember: If you've tried
to work it out but can't see eye to
eye, it's OK to agree to dis-
agree and let it go.
BOILING OVER?
DO
YOU SEE RED?
S U M M E R 2 0 1 6
7
H E A L T H
B E A T