1 / 8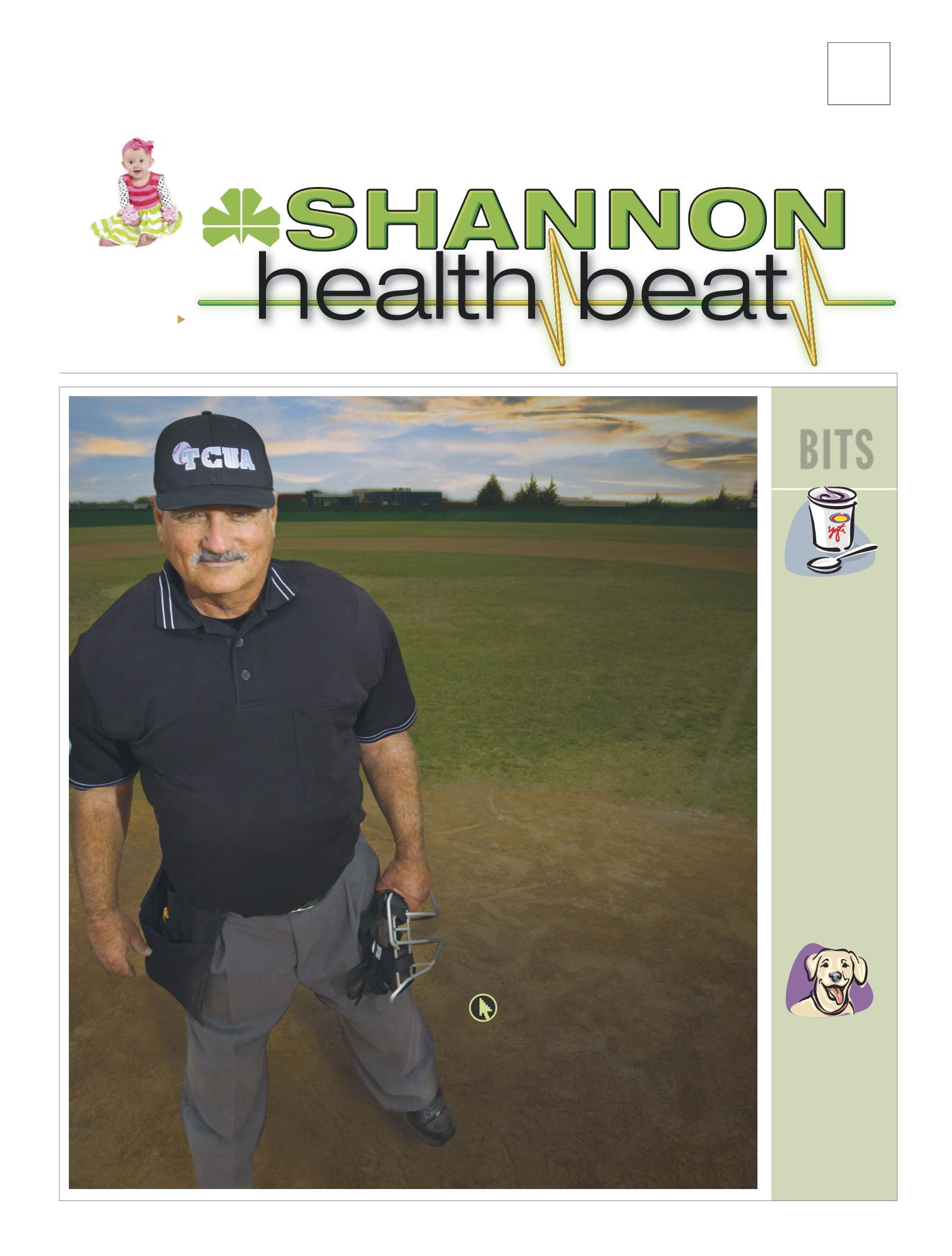 J O U R N A L O F W E L L N E S S A N D G O O D H E A L T H C A R E
S P R I N G 2 0 1 5
BITS
H
WHEY COOL
Although
yogurt has been around
for 7,000 years, its
many health bene ts
haven't aged a day. Just
be sure you eat the
whey—the liquid that
rises to the top. That's
where much of yogurt's
calcium is found.
Source: Academy of Nutrition and
Dietetics
TIME IT RIGHT
If your
doctor has recom-
mended a low-dose
aspirin a day, take it
at least a half-hour
before—or 8 hours
after—you take ibupro-
fen or naproxen. Why?
They can interfere with
the effects of aspirin.
Source: Institute for Safe Medication
Practices
PET THE PUPPY
Do you
have a baby, plus some
pets? Spending this
rst year with more than
one dog or cat in the
house may make your
child less likely to de-
velop allergies than kids
raised without pets.
Source: National Institute of Allergy and
Infectious Diseases
Nonprofit Org.
U.S. Postage
PAID
Platteville, WI
Permit No. 7
SHANNON
MEDICAL CENTER
120 E. Harris Ave.
San Angelo, TX 76903
MEET OUR MIRACLES.
Save the date for the
Children's Miracle Network
Telethon.
SEE PAGE 6
S
hannon Clinic pediatrician Doug Schultz,
MD, always liked baseball but had no idea it
would wind up being such a big part of his
life. Years ago, Dr. Schultz attended one of
his son's Little League games. e assigned
umpire didn't show. A call went out through
the stands, "Is there an umpire in the house?" "No,"
came the reply, "but we do have a doctor!"
Dr. Schultz was pressed into service and realized
he loved being part of the game. For over
years,
Dr. Schultz has been calling Little League, high
school and college games.
When Dr. Schultz isn't calling balls and strikes,
he's caring for young patients at Shannon. is al-
lows him to do what he likes to do best—making
sick children better.
Originally from San Antonio, he attended medi-
cal school at Baylor College of Medicine in Houston
and did his residency at Texas Children's Hospital.
Dr. Schultz has been at Shannon since
, and he
is now the chairman of the pediatrics department.
He chose Shannon because it has a great medical
community. He chose San Angelo because he wanted
his kids to grow up with small-town values.
We are proud to share the stories of our physi-
cians and sta , who deliver exceptional quality and
are devoted to providing the best possible care for
our patients. ey are also a vital part of our com-
munity and are proud to call San Angelo home. To
learn more about the people who care for you
at Shannon, visit
www.shannonstories.com
.
GREAT
CALL,
DOC!
When Dr. Schultz isn't
calling balls and strikes,
he's caring for young
patients at Shannon.