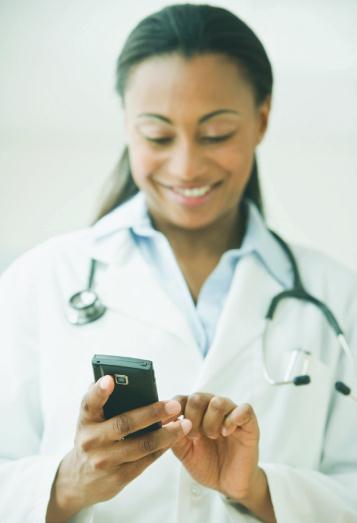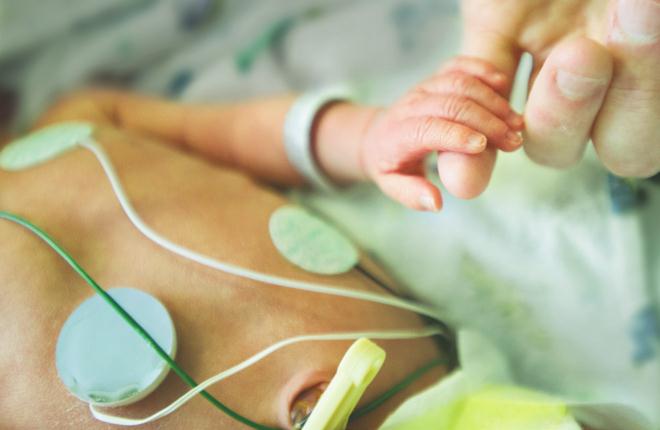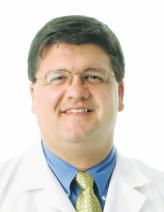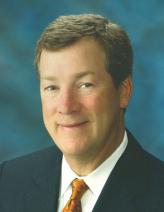 You imagined you'd be getting to know your baby in a place
that is entirely familiar—your home. But your baby was born
prematurely. And now your newborn's nursery isn't the one
you so carefully prepared. It is our neonatal intensive care
Rest assured that your baby is in the very best hands with
our round-the-clock, specialized care. Our expert neonatolo-
gists, pediatricians, nurses, respiratory therapists and other
professionals will do everything within their means to help
your baby become healthy and strong.
Still, as essential as our NICU is for your baby, you may
find it intimidating or even frightening. When you enter it,
you're surrounded by high-tech equipment. Your baby may
need a ventilator to breathe or a feeding tube for nourish-
ment. You may face a flurry of activity. You might even hear
alarms going off and wonder if your baby is OK.
Anytime you're concerned—even slightly—speak up. Our
staff welcomes your questions. We know that you are absorb-
ing a flood of information about your baby's condition. And
we want you to understand what is happening to your baby
and how we are helping. We care about your peace of mind.
We strongly encourage you to help care for your baby.
Spend as much time with your son or daughter in our NICU
as you can. Even if your baby is not yet stable and can't be
held, touch your baby often. As soon as your baby's doctor
advises, feed your baby. Do all that you can for your newborn,
from changing diapers to tucking in blankets.
If you are uncertain about how to care for your baby, our
nurses will guide you. You are vital to your baby's growth
and healing. And we will support you in every way we can.
S u m m e r 2 0 1 2  
n e w s , v i e w s & t i p s
If you're looking for a doctor who can take
care of your entire family—from your
children to your aging parents—then you
just might want a type of doctor whose
specialty name says it all: family doctor.
educated in all areas of medicine, which
gives them the skills to care for people of
After medical school, family doctors
complete three years of residency. During
that time they receive training in hospitals,
doctor's offices and other settings. Family
doctors update their training even after
they begin practicing. This keeps them
current with medical breakthroughs.
Family doctors are expert in:
Treating all organ systems and diseases.
Providing preventive medicine to help
you maintain your health.
Managing chronic conditions.
Providing well-woman care, reproduc-
tive counseling and family planning. Some
family doctors also offer prenatal care and
Caring for you as a whole person,
including your mental, physical and emo-
With these skills, family doctors often
serve as primary care physicians. If you
have a health condition that requires a
specialist, your family doctor will guide
you through that process and coordinate
to choose a family doctor that you're
comfortable with. Ask your friends and
family to recommend someone. Then
make an appointment to meet and talk
At the visit, be aware of whether the
doctor answers all your questions in a
manner you can understand and whether
you feel rushed during the appointment.
For help finding the right doctor for
your family, call Shannon's patient
325-481-2343
Your heart is just the start
Shannon's thoracic and cardiovascular
surgeons help your heart, lungs and more
Shannon now has two full-time thoracic
and cardiovascular surgeons. Andrew
Hume, MD, joins Jason Felger, MD, to
provide for cardiac patients' needs.
Dr. Hume received his bachelor's de-
gree from the University of Mississippi in
Oxford and his medical degree from
the University of Mississippi School of
Medicine in Jackson. He then completed
residencies in general surgery and tho-
racic and cardiovascular surgery at the
University of Texas Southwestern Medical
Dr. Hume is board-certified in general
surgery and thoracic and cardiovascular
surgery and is a fellow of the American
College of Surgeons. For 10 years, he
operated the largest practice of lung and
esophageal surgery in Austin and previ-
ously served as the director of thoracic
surgery at Seton Medical Center Austin
and as the surgical director of arrhyth-
mia surgery at St. David's Medical Center
For more information about Drs. Felger
325-481-2134
What is a thoracic and cardiovas-
A thoracic and cardiovascular sur-
geon is a doctor who performs operations
on the heart, lungs, esophagus and major
blood vessels in the chest cavity.
Most often, diagnosis of heart dis-
ease begins with a primary care doctor
who then refers the patient to a cardiolo-
gist. If surgery is necessary, a thoracic
and cardiovascular surgeon is consulted.
What procedures do they perform?
Thoracic and cardiovascular sur-
geons perform many different types of
Valve repair and replacement.
Minimally invasive and open lung pro-
cedures for cancer and noncancer causes.
Coronary artery bypass procedures.
Endovascular and open aortic aneu-
Minimally invasive and open arrhythmia/
atrial fibrillation procedures.
Esophageal repair and resection.
The availability of cardiovascular and
thoracic surgeons allows people to have
these procedures locally without having
to travel to another medical facility.
"I have worked with Dr. Hume for many
years," Dr. Felger says. "The addition of
another thoracic and cardiovascular sur-
geon showcases Shannon's commitment
to the continuation of exceptional cardiac
care for the people of San Angelo and the