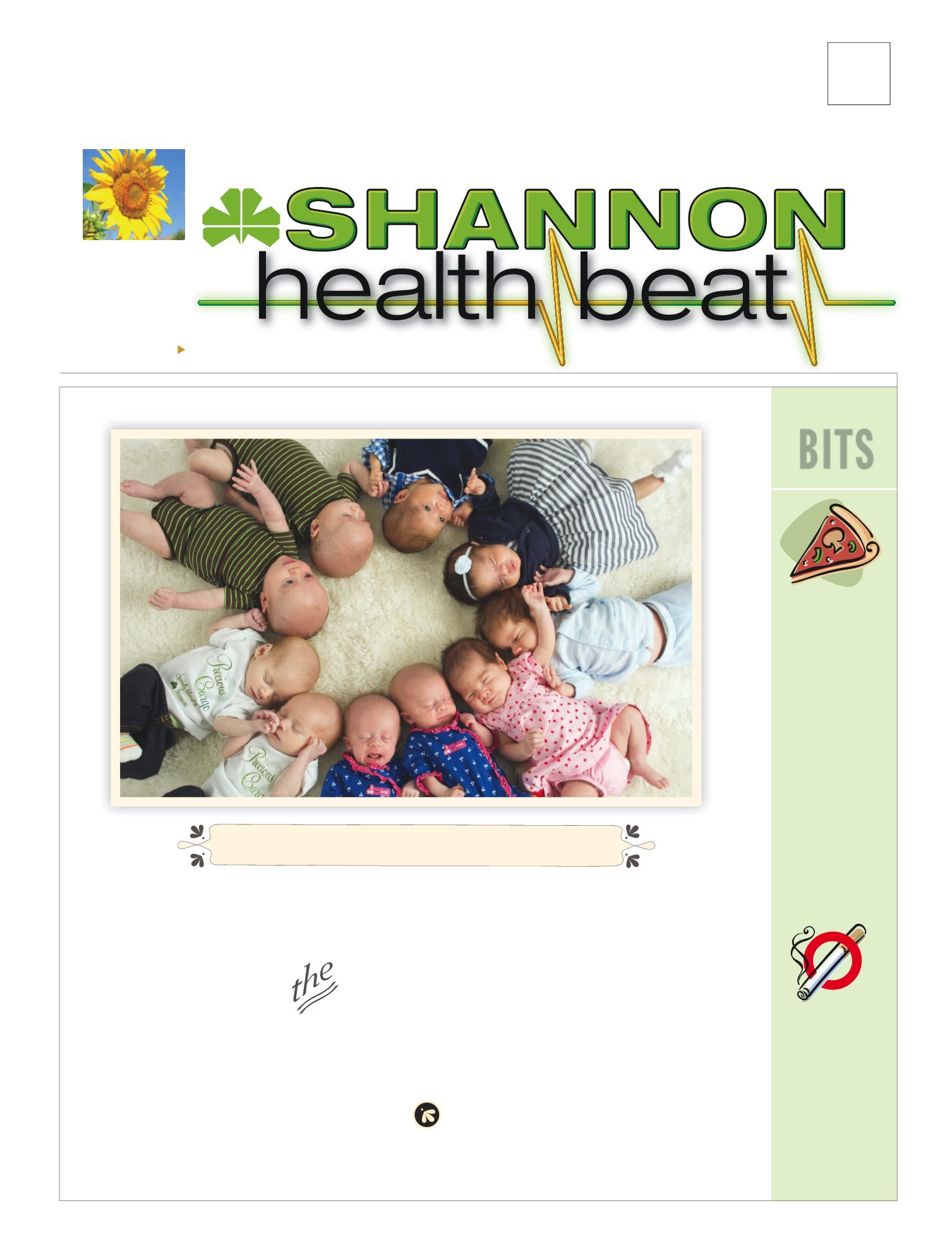 The staf f of the Shannon
Women's & Children's Hospital
are always busy welcoming new
precious cargo into the world.
Earlier this year, lots of those bless-
ings came in doubles, when ve sets
of twins were born at Shannon within
Candice Ruiz, mom of twins Jackson and Addison, says raising
twins is a challenge but fun.
"My husband asked the doctor if she was kidding when we found
out we were having twins," she recalls. "A er we got over the initial
shock, we were so happy. I am looking forward to watching the way
they grow and interact with each other."
Chrissey Phelps, mom to Grace and
Ava, shared the same feelings of shock
"I was really excited when I found
out they were both girls," she says. "I
knew it was going to be so much fun. I
could tell a di erence in their personali-
ties from early on. Ava is the feisty one
and Grace is laid-back like me."
A moment this special is worth documenting. ank you to the
families for bringing their new bundles of joy together for this spe-
To learn more about Shannon's specialized labor and delivery
American Institute for Cancer
American Academy of Dermatology
Twins (clockwise from top) are Roman and Aria Dehoyos, born March 7;
Jackson and Addison Ruiz, born Feb. 18; Ava and Grace Phelps, born Feb. 13;
Kenneth and Jarrold Nevins, born Feb. 20; and Parker and Pacer Pyle, born Feb. 17.
To sign up for our pregnancy e-newsletter, visit
For our new parent e-newsletter, go to
disorder? Take our quiz. The
answers may surprise you.
J O U R N A L O F W E L L N E S S A N D G O O D H E A L T H