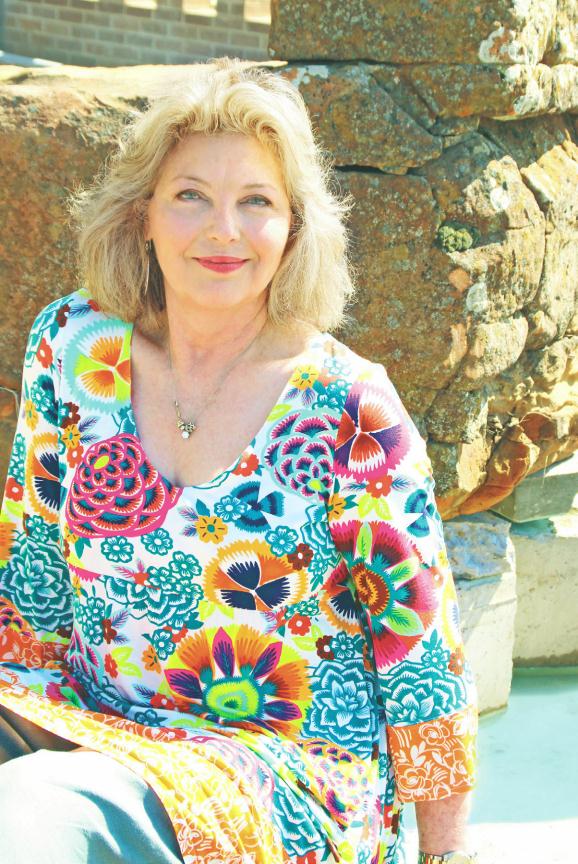 Shannon
Medical Center
120 E. Harris Ave.
San Angelo, TX 76903
Sometimes in life there are difficult tests, ones that lead
to life-changing journeys and involve faith, trust and hope
to overcome. Cancer is one of those tests.
may present many obstacles and challenges, requiring
help from many sources. Many people place their trust in expert doc-
tors and care angels that administer life-altering treatments. Some
bring along faith, or an inner light that guides them, in order to fight
the battle. Then hope steps in as time becomes ever-important—time
with loved ones, time to sort through their own lives. Hope serves as
a guide as they anticipate the outcome of the journey. Life becomes
It is our wish to influence this journey of hope with as much love,
care and beauty as possible.
Located just outside the Shannon Oncology Cen-
ter, The Garden of Hope welcomes anyone whose life has been touched
by the difficult test of cancer. New this summer, the garden was created
to provide a unique healing environment for cancer patients and their
families. It was designed to be a place where patients may rest or receive
their therapy while being rejuvenated by nature and the spirit of the
garden that surrounds them.
The garden provides a beautiful healing landscape for patients indoors,
as well, where they can enjoy its beauty from the large windows inside
the oncology treatment room.
Along a path of warm stone and brick pavers shaped in a teardrop
rests a garden of beautiful flowers and shrubs. Patients can enjoy the
soothing sound of water and peaceful places to sit to experience each
particular spirit of the garden, which features a beautiful, substantial
oak that provides cool shade, shelter and strength.
The garden also includes a dedicated cross guarded by three grand,
white boulders, where individuals may reflect in prayer. Two curved
walls, one beginning at the oak and the other ending at an eastern iron
gate, sway and curve to give rise to an angel of hope statue.
The Garden of Hope serves as a testament
to our community's love for one another and a lasting contribution for
individuals and families who have been touched by cancer.
We are grateful to all who helped bring this project to life and create
a lasting place of hope for cancer patients in San Angelo and the Concho
Valley. To provide patients and families with a place to find solace and
serenity while creating an atmosphere of healing for the mind, body and
spirit will always be the promise of The Garden of Hope.
Seeds of Hope is a program designed to help perpetuate the natural
beauty of The Garden of Hope. Contributions may be made in honor of
a loved one and are available at varying levels, beginning at $25.
For more information, please call Suzi Reynolds at
325-657-8343
Centers for Disease Control and
Academy of Nutrition and Dietetics
are aligning and to iden-
tify any current or future
American Association of Orthodontists
AN INSPIRED LEGACY: Treva Boyd formed the concept and design
for The Garden of Hope after helping her father through cancer
treatment. She hopes it will serve as a place for reflection and
inspiration for all patients and their families. She is sitting next to
the large rock water feature in the center of the garden.
J O U R N A L O F W E L L N E S S A N D G O O D H E A L T H